Welcome to NNLM
Public libraries are critical to our nation's health.
All Americans need access to current, reliable health information, especially as we navigate complex issues like health care, insurance and aging. Public libraries are a go-to resource throughout this journey.
This website, a project of the National Network of Libraries of Medicine (NNLM) and the Public Library Association (PLA), brings together a host of resources to help public libraries better serve their patrons' health needs.
Latest resources and trainings
Latest Resources
Tools, program ideas and primers to help public libraries get the information and inspiration they need.
Latest Trainings
The National Network of Libraries of Medicine and its Regional Medical Libraries offer live and online educational experiences for health professionals, medical librarians, public librarians and others. The courses below are those most relevant to public librarians.
There are no items available at this time.
The Get Covered Connector is a nationwide online scheduling tool that allows consumers to search for free, local enrollment assistance. Consumers that receive in-person assistance are nearly 60% more likely to enroll.
News Feed
Snow Shoveling, Slips on Ice Bring Cold Weather Dangers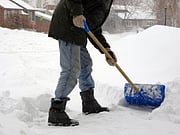 SATURDAY, March 6, 2021 (HealthDay News) -- Clearing away snow can be hazardous to your health, experts warn.
Shoveling snow causes 100 deaths a year in the ...
How Moving the Homeless to Hotels During the Pandemic Helps Everyone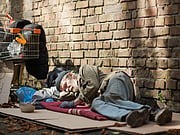 FRIDAY, March 5, 2021 (HealthDay News) -- Giving homeless COVID-19 patients a free hotel room for their quarantine and recovery pays huge health dividends for the e...
With 3 COVID Vaccines Approved, Is There a 'Best' Shot?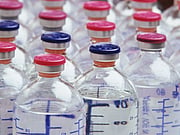 FRIDAY, March 5, 2021 (HealthDay News) -- Americans love to have choices, and now there are three COVID-19 vaccines approved for use in the United States.
But...
It's Too Soon to Lift COVID Restrictions: Fauci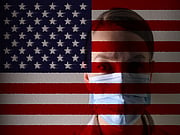 FRIDAY, March 5, 2021 (Healthday News) -- Coronavirus restrictions should not be lifted until the daily toll of new U.S. cases falls below 10,000, "and maybe even c...
Get to know Your Regional Medical Library
Joining your Regional Medical Library is free and gives you access to a wealth of resources, including:
Training opportunities
Professional certifications
Funding and grants
Ways to stay up-to-date on the latest health news
Databases
Where to look for reliable consumer health information.
Newsletters
Get consumer health updates delivered to your inbox.
Initiatives
Explore current health projects and trends from NNLM.