Welcome to NNLM
Public libraries are critical to our nation's health.
All Americans need access to current, reliable health information, especially as we navigate complex issues like health care, insurance and aging. Public libraries are a go-to resource throughout this journey.
This website, a project of the National Network of Libraries of Medicine (NNLM) and the Public Library Association (PLA), brings together a host of resources to help public libraries better serve their patrons' health needs.
Latest resources and trainings
Latest Resources
Tools, program ideas and primers to help public libraries get the information and inspiration they need.
Latest Trainings
The National Network of Libraries of Medicine and its Regional Medical Libraries offer live and online educational experiences for health professionals, medical librarians, public librarians and others. The courses below are those most relevant to public librarians.
The Get Covered Connector is a nationwide online scheduling tool that allows consumers to search for free, local enrollment assistance. Consumers that receive in-person assistance are nearly 60% more likely to enroll.
News Feed
Health Highlights: Aug. 6, 2020
Here are some of the latest health and medical news developments, compiled by the editors of HealthDay:
Johnson & Johnson Mak...
COVID-19 Causing More Stress in America Than Other Nations: Survey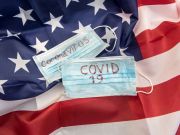 THURSDAY, Aug. 6, 2020 (HealthDay News) -- Americans are faring much worse mentally and financially during the COVID-19 pandemic than citizens of other high-income ...
Men's Genital Bacteria Help Predict Partners' Risk for Vaginal Infection: Study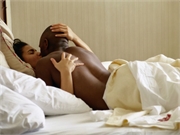 THURSDAY, Aug. 6, 2020 (HealthDay News) -- The makeup of bacteria that colonize a man's penis can help predict the risk of a serious and hard-to-treat vaginal infec...
Michelle Obama Says She Is Suffering From Depression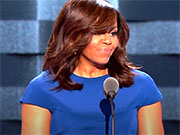 THURSDAY, Aug. 6, 2020 (HealthDay News) -- Former First Lady Michelle Obama said Wednesday that she is suffering from "low-grade depression."
"I'm waking u...
Get to know Your Regional Medical Library
Joining your Regional Medical Library is free and gives you access to a wealth of resources, including:
Training opportunities
Professional certifications
Funding and grants
Ways to stay up-to-date on the latest health news
Databases
Where to look for reliable consumer health information.
Newsletters
Get consumer health updates delivered to your inbox.
Initiatives
Explore current health projects and trends from NNLM.