Welcome to NNLM
Public libraries are critical to our nation's health.
All Americans need access to current, reliable health information, especially as we navigate complex issues like health care, insurance and aging. Public libraries are a go-to resource throughout this journey.
This website, a project of the National Network of Libraries of Medicine (NNLM) and the Public Library Association (PLA), brings together a host of resources to help public libraries better serve their patrons' health needs.
Latest resources and trainings
Latest Resources
Tools, program ideas and primers to help public libraries get the information and inspiration they need.
Latest Trainings
The National Network of Libraries of Medicine and its Regional Medical Libraries offer live and online educational experiences for health professionals, medical librarians, public librarians and others. The courses below are those most relevant to public librarians.
There are no items available at this time.
The Get Covered Connector is a nationwide online scheduling tool that allows consumers to search for free, local enrollment assistance. Consumers that receive in-person assistance are nearly 60% more likely to enroll.
News Feed
CBD or THC? Cannabis Product Labels Often Mislead, Study Finds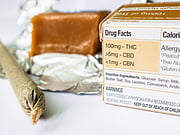 TUESDAY, April 13, 2021 (HealthDay News) -- Patients, beware: You might not be able to trust the label on that medical marijuana product you just brought home.
<...
AHA News: Straight Answers to Common Questions About COVID-19 Vaccines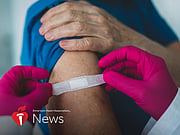 TUESDAY, April 13, 2021 (American Heart Association News) -- If you've got questions about COVID-19 vaccines, you're not the only one. Even as many people rush to g...
Therapeutic Cancer Vaccine Shows Promise Against Multiple Tumor Types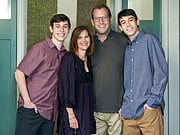 TUESDAY, April 13, 2021 (HealthDay News) -- Marc Baum went through all the usual steps to treat his bladder cancer -- a couple of surgeries, radiation therapy and c...
U.S. Health Agencies Call for Pause in J&J COVID Vaccine After 6 People Develop Clots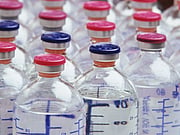 TUESDAY, April 13, 2021 (HealthDay News) -- After six people who received the Johnson & Johnson one-dose COVID-19 vaccine developed a type of rare and severe blood ...
Get to know Your Regional Medical Library
Joining your Regional Medical Library is free and gives you access to a wealth of resources, including:
Training opportunities
Professional certifications
Funding and grants
Ways to stay up-to-date on the latest health news
Databases
Where to look for reliable consumer health information.
Newsletters
Get consumer health updates delivered to your inbox.
Initiatives
Explore current health projects and trends from NNLM.