Welcome to NNLM
Public libraries are critical to our nation's health.
All Americans need access to current, reliable health information, especially as we navigate complex issues like health care, insurance and aging. Public libraries are a go-to resource throughout this journey.
This website, a project of the National Network of Libraries of Medicine (NNLM) and the Public Library Association (PLA), brings together a host of resources to help public libraries better serve their patrons' health needs.
Latest resources and trainings
Latest Resources
Tools, program ideas and primers to help public libraries get the information and inspiration they need.
Latest Trainings
The National Network of Libraries of Medicine and its Regional Medical Libraries offer live and online educational experiences for health professionals, medical librarians, public librarians and others. The courses below are those most relevant to public librarians.
There are no items available at this time.
The Get Covered Connector is a nationwide online scheduling tool that allows consumers to search for free, local enrollment assistance. Consumers that receive in-person assistance are nearly 60% more likely to enroll.
News Feed
Bike-Linked Head Injuries Plummet for U.S. Kids, But Not Adults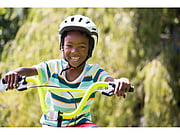 FRIDAY, May 14, 2021 (HealthDay News) -- There's good news and bad on rates of head injuries among America's bike-riding public: Rates for these...
Magnets in Cellphones, Smartwatches Might Affect Pacemakers, FDA Warns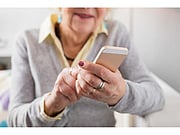 FRIDAY, May 14, 2021 (HealthDay News) -- The U.S. Food and Drug Administration is warning that strong magnets in some cellphones and smartwatches can interfere with...
Is Rise in Liver Damage Tied to More Drinking During Lockdowns?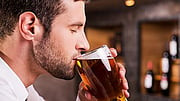 FRIDAY, May 14, 2021 (HealthDay News) -- Many people drank more to cope with the stress of the coronavirus pandemic and the restrictions it placed on daily life, an...
AHA News: Orthopedic Surgeon Becomes Patient After Stroke at 48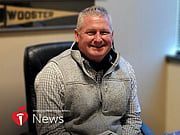 FRIDAY, May 14, 2021 (American Heart Association News) -- As usual, Dr. Mike Knapic's workday was packed. By early afternoon, the orthopedic surgeon had completed t...
Get to know Your Regional Medical Library
Joining your Regional Medical Library is free and gives you access to a wealth of resources, including:
Training opportunities
Professional certifications
Funding and grants
Ways to stay up-to-date on the latest health news
Databases
Where to look for reliable consumer health information.
Newsletters
Get consumer health updates delivered to your inbox.
Initiatives
Explore current health projects and trends from NNLM.